We recently decided to Co-own Sully with an amazing family this last winter. We have been in town, right on a main street and there is a lot of traffic, and a lot of people who are scared of our dogs just from their size. So we decided that until we were living out of town we were going to try and cut back on the number of the dogs in our house. So after Sully's last litter we sent her out to some close friends of ours and their place out side of town.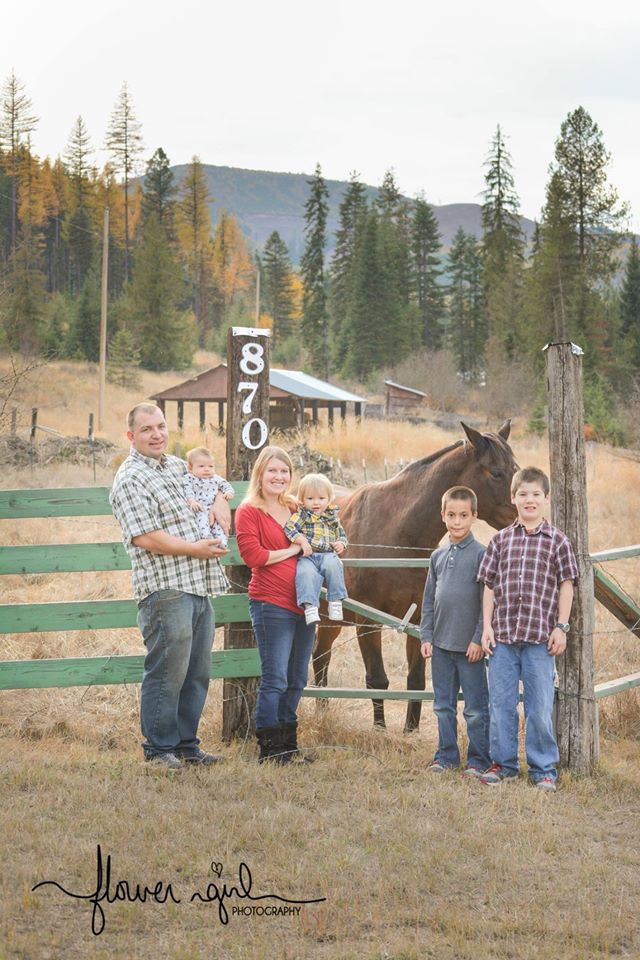 Meet the Orrs, Scott, Elijah, Mary, Levi, Joshua and Joseph(in picture order that is) When we first moved to the area I used to watch her two boys for her while she worked. I will never forget what she said the day I met her "But, we can't be friends, see what happens is we find a great sitter. We become friends. Than when we want to do stuff we have no one to watch the kids because we want to spend time with you guys too." I laughed. Now they are close friends and we wouldn't have it any other way. They are an amazing family with a heart for everyone they meet. So when Mary was telling me they needed a large dog around their new place out of town, that would be good with the kids, and not afraid to chase off any animal that might wander in. I said I know just the breed, and just the dog 😉 .
After talking it over with Michael and her husband Scott we decided to give it a go. You would have thought we sent Sully on Vacation, she was in heaven out there. She has animals to chase. Kids to play with and WAY LESS traffic. She has recovered amazingly from her last litter with the care of this amazing family and we appreciate them more than they will ever know. We couldn't have picked a better second family (or are we the second family now?) for our amazing girl.
Sully is currently in heat and on the advice of our vet, she is being bred back. Thanks to the Orr's, she is in shape, muscular, healthy and we are praying for a smooth pregnancy and delivery! If for any reason there is complications this will be Sully's last litter! Don't miss out on this litter, both parents have heart and personalities bigger then themselves!